Back
Community Information: Building Modifications - Community approval Form
All works to be carried out must be notified to the Community. This notification is mandatory in all cases.
For this purpose, it is necessary for the owner or builder to complete the document below.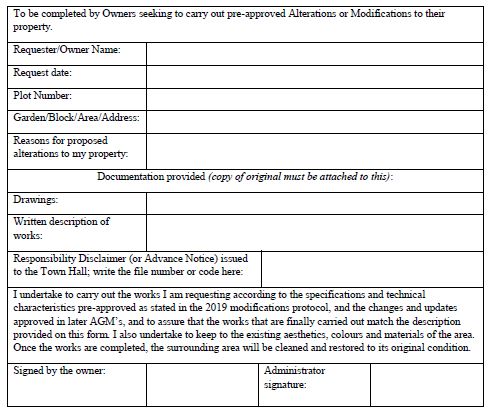 Security will check that the works have permits; if this is not the case, they will request the immediate interruption of the works. Commercial vehicles may be refused entry to carry out works if the above permit is not completed and signed by the Administrator.
Click below to download the form
SPANISH VERSION
ENGLISH VERSION