5 May 2019
- Alan Burge
Register your vehicles
Owners are reminded that vehicles will only remain registered with the community for a maximum of 12 months after which must be renewed to ensure continued automatic access. Please consider updating your information before visiting this summer to avoid delays at security.
Owners can register or re-resiester their vehicles by completing the form in the link below
Alternatively, you can visit the administration office at the Al-Kazar.(Security cannot process these requests at the gate)
Main gate (Puerta Las Cañadas Sur)
We also remind you that we have TWO lanes to the right of main gate (Puerta Las Cañadas Sur) listed as RESIDENTS. This is ONLY for residents who have their vehicles registered with the community. If you are arriving in a car not registered, a hire car or you have not renewed your details in the last 12 months you should use the VISITORS lane (To the left of the security cabin) to avoid blocking lanes to those that have registered vehicles.
New road markings and road signs have been placed at the entrance to ensure drivers are aware of the correct lane to use.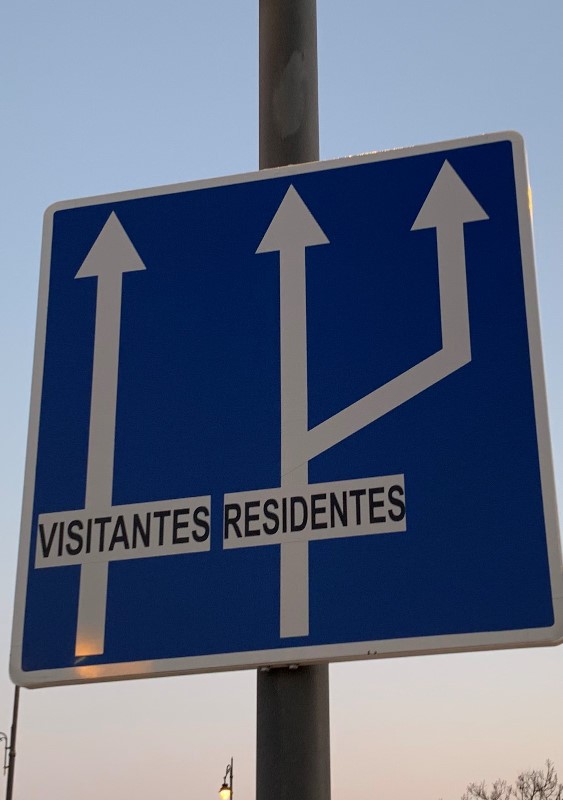 On exit from Condado de Alhama the barrier will NOT automatically lift for visitors (or vehicles not registered).Security are required to check and if required search visitor vehicles on exit. Visitors are therefore required to use the left lane which is marked VISITOR (nearest to security) on leaving.