10 Jun 2019
- Alan Burge
Communication
It is important that the board of presidents clarifies the situation regarding the use of Facebook and other social media sites.
Whilst this can be a valuable means of immediate communication, not all people with an interest in the community of Condado de Alhama use Facebook, so it is not our preferred method of communication.Additionally, there are many Facebook groups which visitors and owners may perceive as being operated by or reflecting the view of the administration or presidents of Condado de Alhama. This is not the case.
The only official Facebook page used by the board is the page below which provides updates on community issues and is publicly available to all regardless of being an owner, renter or visitor to Condado de Alhama.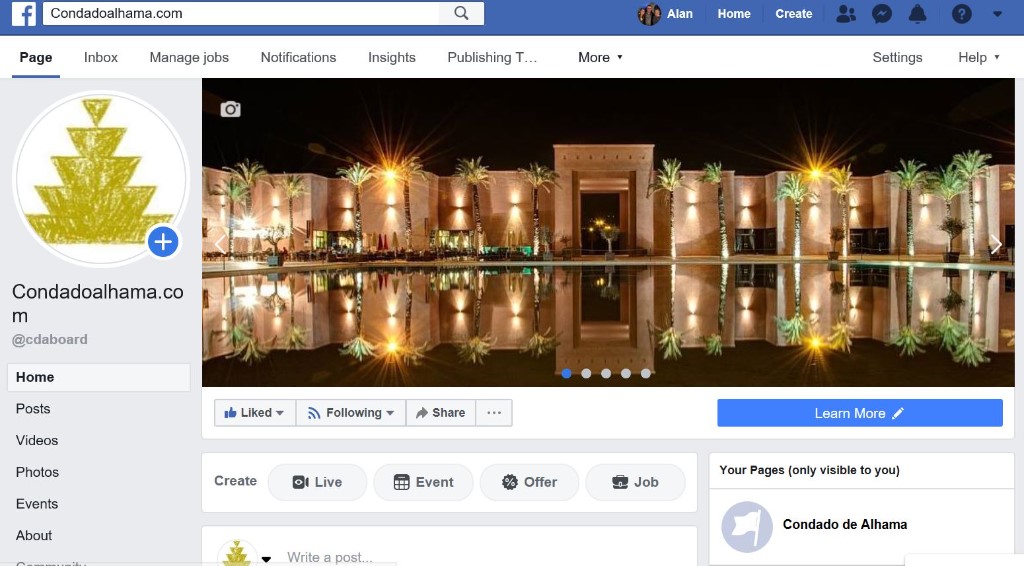 https://www.facebook.com/cdaboard/
The main purpose of this page is to provide updates and links to issues which are posted on the Community website
Comments by any person on other pages on Facebook or other social media outlets do not represent the view of the board, regardless of the person posting such comments.
Due to the private nature of some information it cannot be shared in a public forum. Such community updates are only emailed to owners who are then required to logon to the private area of the website. We aim to email owners at least every month following each of the president's board meetings held.
There are 5 Facebook groups used to provide additional private information or information specific to each of the 5 communities of Condado.
These groups are for owners only: -