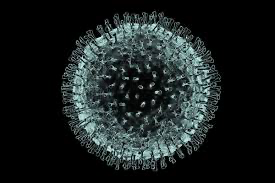 Downloads
PROTOCOLOINTEGRALCOVID19pdf.pdf
22 Mar 2020
- Ian Whyte
Update on Coronavirus (Covid-19)
At the time of writing, we have been made aware of a second confirmed case of Covid-19 affecting a resident on Condado. Due to legal restrictions we are not currently able to identify the people or locations involved, but we are seeking permission to publish further information.
We are asking for the help of everyone on site in reducing the risk of further infections. Everyone on site must comply with the lockdown restrictions. People are not permitted to travel to Condado if it is their second home or holiday home, only if it is their main residence or place of work. If you notice something that concerns you, for example new visitors arriving or people out of their home for no apparent reason, please contact Security on 0034 618 71 26 09 who will deal with the situation. It is everyone's responsibility to make sure we minimise the risks to all of us.
A curfew has been introduced throughout Murcia requiring supermarkets and many shops to close early, and not to open at all on Sundays. The effect on the Spar at the moment is that it will close at 19:00 Monday to Saturday and remain closed all day Sunday. The people at Spar are doing their best to support us, please continue to support them and take all the necessary precautions such as social distancing.
It is expected that this week the Spanish government will confirm an extension of the current lockdown to 12 April,
We are introducing a 'buddy' scheme to support the more vulnerable people at Condado, further information can be found here Buddy Scheme
Please also review and follow the advice in the attached document.
Further updates will be given on the community website news pages and our Facebook page.
A reminder of the current situation:
The Spanish government has decreed that from 16 March for two weeks (likely to be extended) all personal movement has been restricted as follows:
During the validity of the state of alarm, people may only circulate along the roads or spaces for public use to carry out the following activities, which must be carried out individually, unless accompanied by persons with disabilities, minors, the elderly, or for any other reason justified.
a) Acquisition of food, pharmaceuticals and basic necessities.
b) Assistance to health centers.
c) Travel to the workplace to carry out their work, professional or business service.
d) Return to the place of habitual residence. (NOT TO A SECOND OR HOLIDAY HOME)
e) Assistance and care for the elderly, minors, dependents, people with disabilities or especially vulnerable people.
f) Going to the bank.
g) Due to force majeure or necessity.
H) Any other activity of a similar nature
Most commercial premises open to the public have been closed apart from supermarkets, pharmacies and some other exceptions. This includes all bars and restaurants at Condado de Alhama. The Spar supermarket is expected to remain open.
Gardening, rubbish collection, street cleaning, security, communications and general maintenance at Condado are expected to continue to operate as normal.
Admiburgos will continue to work normally although the office won't be open to the public; the service will be provided by phone or email.
Obviously all workers will take precautions to minimise personal contact.
Any further updates directly affecting Condado de Alhama will be posted on the community website athttps://www.condadoalhama.com
Further public information can be found at :
Spanish national government and agencies
https://www.lamoncloa.gob.es/Paginas/index.aspx
Murcia regional government
http://www.carm.es/web/pagina?IDCONTENIDO=1&IDTIPO=180
UK
https://www.gov.uk/government/topical-events/coronavirus-covid-19-uk-government-response
Norwegian