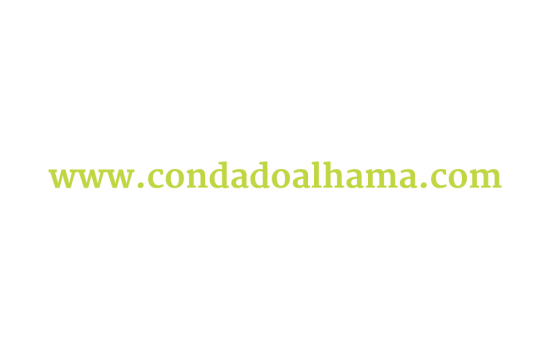 23 Dec 2022
- Web Master
Squatters (Okupas) in Spain
This document has no legal validity. The information contained therein has been extracted from different sources of public information, and it is believed to be correct at the time of publication.
Fortunately instances of 'squatters' on Condado are extremely rare however if you do have a problem with squatters, then it is strongly recommended that you seek personal legal advice as soon as possible.
Law Surrounding Squatters in Spain
Squatters are people who unlawfully occupy a property and refuse to leave at the request of the owner of that property. They usually (but not always) enter the property unlawfully whilst the property is empty for the purpose of residing there. The legal system in Spain makes it very difficult to remove squatters if you do not start the process to do so very quickly after they take over the property (within 24-48 hours).
It is a crime to illegally occupy someone else's property in Spain. It is formally stated in article 245 of Spain's Penal Code: "Whoever occupies, without due authorisation, a property, dwelling or building belonging to someone else and which does not constitute their residence, or remains in the property against the will of the owner, will be punished with up to three to six months of prison".
The letter of the law and the reality of the situation, however, are very different. Sentences of under two years don't actually lead to any prison time in Spain and so this does not serve as a deterrent to squatters. What's more, in Spanish law there is a differentiation between "usurpación" (misappropriation) and "allanamiento de morada" (breaking and entering), and if a property is unoccupied the former rarely applies.
Another issue that makes squatting appealing to squatters (and frustrating to home owners) is that the criminal process for these matters can take between 9 to 18 months on average and they are arduous and time consuming. Squatters can even be granted the same rights as homeowners who the banks want to evict for not paying their mortgages, meaning the laegal homeowners claim could even be rejected.
What to do if Your Home is Occupied by Squatters
If you're unlucky enough to find your home occupied by squatters then the first 48 hours are crucial. If you can prove that squatters moved into your property within this two-day period, you can take the matter to the police and they can evict the okupas without a warrant. This is the best and easiest route to remove squatters from your home.
If 48 hours have already passed before you are aware, then you will require a warrant to evict your squatters and the lengthy legal process begins. The steps in these circumstances are outlined below:
1.First you should file a request for eviction (demanda civil de deshaucio) and the judge will set a time and a date for you and the squatters to appear in court. Many okupas refuse to identify themselves or attend any proceedings which can make this difficult.
2.Police cannot enter the occupied property and force the squatters to identify themselves while in the dwelling. They can only be apprehended when they're outdoors.
3.If the judge rules in favour of the plaintiff, the police can proceed to evict the okupas with force.
4.Is the property your main home? This is good news. You will still have to file the request for eviction through the courts, but the judge is more likely to rule in your favour and your trials will generally be scheduled faster too.
Are there any legal loopholes homeowners can exploit?
Some homeowners in this situation simply call the police and tell them that there are burglars in their home. This enables the police to enter the property using force, even if they don't have a warrant.
Another option is to contact a sympathetic locksmith. Spend time identifying the squatters and taking notice of their comings and goings. As soon as they have left the property, your locksmith can change the locks, giving you full access to your property again, and enabling you to reclaim what's rightfully yours.
Finally, if you're really desperate to reclaim your home then you could contact one of numerous anti-squatter security agencies currently operating in Spain. These organizations specialise in negotiating with the illegal occupants to leave the property and setting up 24-hour surveillance, and although this often involves some low level intimidation, this falls within the limits of the law in Spain.
What action can you take to try and prevent squatters?
In view of the above, prevention is better than cure and there are some steps you can take to reduce the opportunity for squatters to occupy your property.
Install an alarm
If you are leaving a property empty for some time, then an alarm can act as a deterrent against someone considering unlawfully entering the property. If the security system triggers when an intruder enters, you can instantly notify security and/or the police, and thus attempt to proceed with immediate eviction if that is the intention of the intruder. Ideally the alarm should be sited in a place away and hidden from the door so that it cannot be destroyed.
Use additional locks for windows and patio doors
The front doors on properties on Condado are very secure, (providing they are properly locked) however if you want to properly secure your property you should consider putting additional locks on all windows and patio doors. Ensure that these locks are in use when you leave the property empty.
Have attentive neighbours
It is advisable to have a trusted neighbour who knows about your departure and has a means of contacting you so that they can notify you as soon as possible if there is suspicious activity or another incident at your property.
Don't "facilitate" unlawful entry
It is important not to leave copies of keys in mailboxes, flowerpots or doormats. If you use a keysafe, then the number for the keysafe should only ever be given to trusted friends who will not share it with others. Likewise, it is not advisable to advertise on social networks that you are on holiday away from your property.
Keep a copy of your deeds in a safe place away from the property
If you do have to deal with squatters, then you will need to prove that you are the owner of the property concerned and you will need access to your deeds. You could scan them on to a mobile phone, on store a copy on a laptop or in the cloud so that you can access a copy when required. This will help speed up any investigation into an allegation of the unlawful occupation of your property.
Make a video of the state of the property before you leave it
If you do need to file a complaint about a squatter, you will be able to demonstrate the state that the property was in when you left it.
Security Committee