21 May 2019
- Alan Burge
On the 15th May 2019 the board of presidents renewed insurance with Caser for the community.
The offer from Caser was deemed to be the best offer as it increased the limit on claims from 35million to 70million euros, whilst also maintaining other levels of cover.
Caser is one of the larger insurers in Spain and Portugal
https://www.caserexpatinsurance.com/
Video https://www.youtube.com/watch?v=CqJmPoGLjYw&feature=youtu.be
The other significant change to the community insurance is the introduction of an excess on claims relating to water damage which owners will need to pay if making a claim. The excess is €150. Over the last few years we have had ever increasing claims which puts the level of premium currently paid at risk. To maintain the current premium and in an attempt to reduce the number of small claims, the introduction of a small excess has been necessary.
We remind you that the community insurance cover is for the building Structure or Envelope and common elements only. Owners remain responsible to maintain their property and provide adequate cover for private elements and contents.Specifically, the community insurance does not cover contents, private elements or any building defects as a result of a "lack of maintenance" such as external grouting, cracked tiles or blocked drains from a terrace or solarium you have exclusive use of.
We therefore strongly recommend that ALL owners take out 'top-up' insurance for their property which can cover some of these items. If you take out your own top-up insurance with Caser, you will be protecting the community against future claims and no excess will be payable should you need to claim for water damage.A typical policy with €10,000 contents cover should cost in the region of €95 for a year.
Making a claim
Caser offer a 24 hour emergency call out and a response time to emergencies of 3 hours.
Should you need to make a claim you can call Caser on the below numbers:-
902 352 035 In English
If you experience any problems, you can escalate this to Insure Spain who are the agents for Caser. Peter Clarke from Insure Spain will also be available on site to reply to any issues.
Tel 660 17 03 55 Email, info@insurespain.com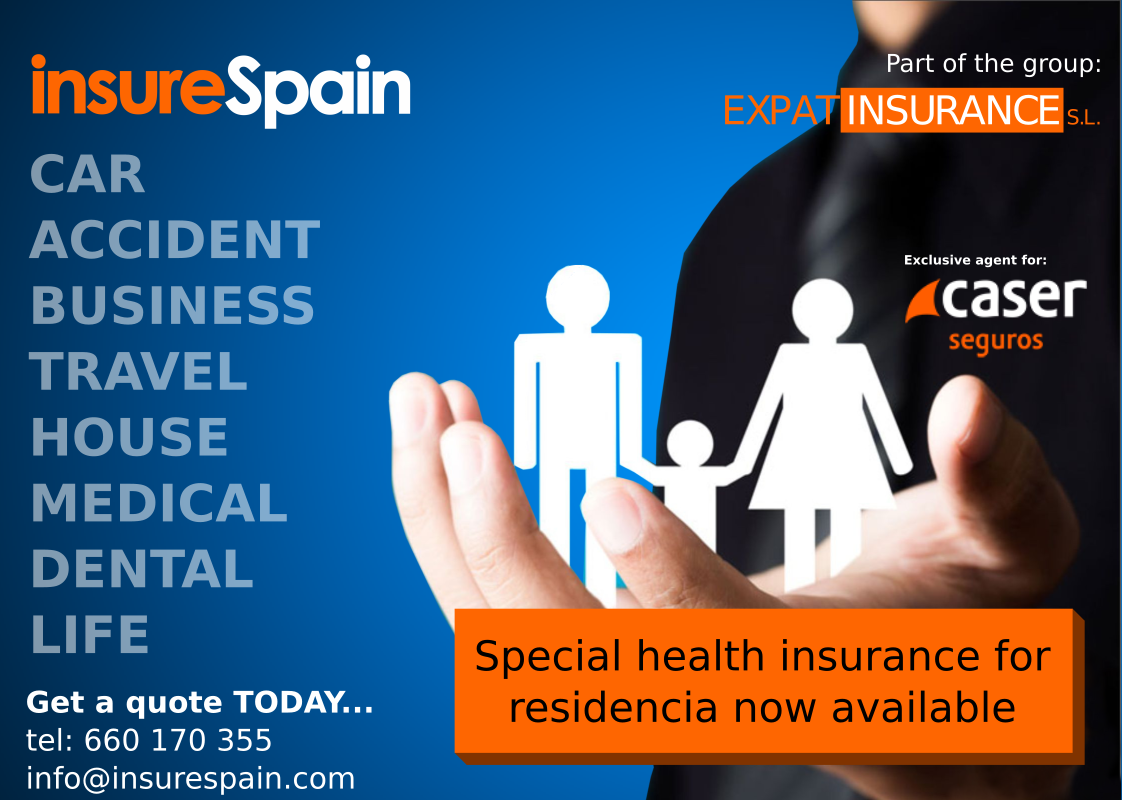 Should you be unhappy with any service from Caser or Insure Spain you should refer to the Admiburgos for assistance.