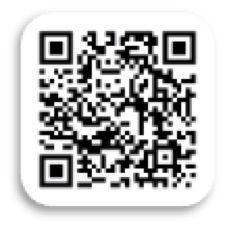 Downloads
RulesleafletENG_1.pdf
NormasESP_1.pdf
30 Jun 2021
- Ian Whyte
As the summer approaches we are preparing for many more visitors to Condado de Alhama and as the number of people on the resort increase, we hope that everyone enjoys their time here, especially after such a difficult year or so.
As Condado de Alhama is a community, there are a number of rules that have been agreed by owners to ensure that everyone can enjoy their stay here, enjoying the facilities on site whilst respecting others. The rules are largely common sense and aim to encourage good neighborly co-existence for users of the resort. Therules can be viewed in full on the Condado website (the QR code below provides a shortcut to the relevant page) however the Security Committee has also developed a small leaflet containing details of the main aspectsthat all visitors to the resort are asked to adhere to.
This summary sheet will be made available electronically to all rental agencies and private landlords who are being asked to email it to holiday-makers in advance of their stay. In addition, copies will be available to be handed out at the security gate to first time visitors to the resort who are not already aware of them when they arrive. Security staff on patrol will also provide a copy when dealing with incidents where visitors claim not to be aware of the rules. If you are an owner who has long term tenants, then please could you ensure that this leaflet is forwarded to them for their information?
In addition, the QR code for the rules, which is printed on the leaflet, will be available to scan at various locations around the resort to encourage people to make themselves aware of the rules during their stay here.